Factsheet
BAND:
STÖJ SNAK
Based in Aalborg, Denmark
Founded in 2012
WEBSITE:
www.stojsnak.com
CONTACT:
contact@stojsnak.com

SOCIAL:
Facebook
YouTube
Twitter

RELEASES: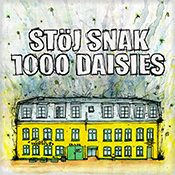 1000Daisies (2018)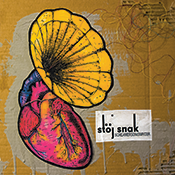 ScreamerSongwriter (2016)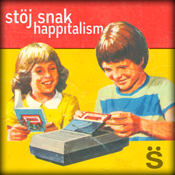 Happitalism (2016)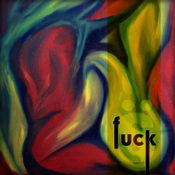 Fuck EP (2014)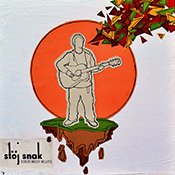 Songs About Beliefs (2012)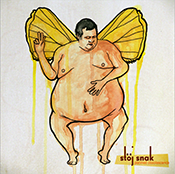 Planned Obsolescence (2012)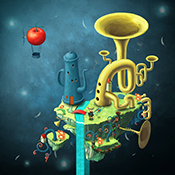 Figment OST (2017)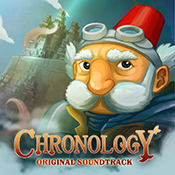 Chronology OST (2014)
About
STÖJ SNAK is a four-piece from Denmark armed with guitar, double-bass, drums, washboard and other trash instruments playing acoustic punk charged with raw energy, indignation and folky catchiness.
Since the band emerged in 2012, it has released 4 EPs, 2 video game soundtracks and in 2016 the band dropped ts critically acclaimed debut full-length album SCREAMERSONGWRITER.
The band has deep roots in the European underground and counts of members of MIGHTY MIDGETS, COLUMBIAN NECKTIES, BATHOLIT among others and also help run the label 5FeetUnder Records. Musically Stöj Snak has been shaped by the punk scene and the creative attitude found within this community. And though Stöj Snak in some aspects is a step away from punk and the limitations of a traditional band, the political engagement, raw energy and anarchistic approach is still very visible in the songwriting.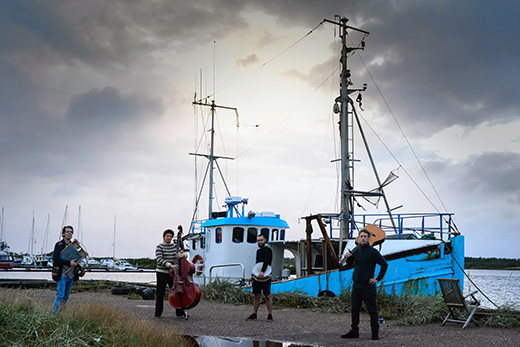 ScreamerSongwriter
SCREAMERSONGWRITER is Stöj Snak's debut full-length album. It has been recorded by the singer, guitar player and songwriter Niels H. Sörensen from 2014-2016. Like on the previous releases, the recording process has been marked by a strong DIY-ethic and except for a few guest appearances from a his friends, Niels has done everything from mixing to artwork, which has led to a personal and unpolished end result but also created a iterative, creative flow in the songwriting.
On the recording process Niels has the following statement: "Since last time, I had the honor of playing my songs at a baby naming party, a wedding, and a funeral – the biggest of our modern rites of passage – which I think also shaped the way I viewed my writing (for better or worse) and because of it, I think the new songs have turned out more personal but also a bit more experimental in terms of dynamics and instrumentation (there's a shitload of instruments hidden on those tracks for sure)."
On the record, the Stöj Snak has mixed the melodic and acoustic aesthetic from folk with the political engagement, raw energy and anarchistic approach from punk into 12 uncompromising and yet catchy songs.
Press Quotes
Below are a few things the press had to say about previous releases by Stöj Snak:
"This is a damn fine album and I'd say that this is the finest folk punk album I've heard, not just this year, add a full stop. This is how an album like this should be done and it sets a new benchmark.", (4.5/5)
- The Punk Site
"ScreamerSongwriter is a folk-punk classic and Stoj belts it out!"
- Punk Online
"Songs About Beliefs is an insanely catchy group of songs", (5/5)
- Dying Scene

"Agree or disagree but time must be given to this wordsmith who manipulates his lyrical weapons and makes them hit their target time and time again ", "Fuckin' magical stuff!"
- Fungal Punk

"Amazing artwork, amazing lyrics and message, idealism, songs for your soul." (5/5)
- Mptyzine

"A really honest and heartfelt record, you won't hear any better than this!"
- Lights Go Out Fanzine

"This is music with heart and soul, topped off with great vocal melodies that... showcases world-class songwriting" (8/10)
- Rockfreaks.net

"Probably the best thing to come out of Denmark after "The Killing" TV series."
- Celtic Folk Punk

"This EP is perfect. There is nothing more to say!" (100/100 & Danish record of the Year)
- Cut the Fucking Crap Fanzine


Videos
Images
Click on image to open in full size or download them all here (49.3 mb)...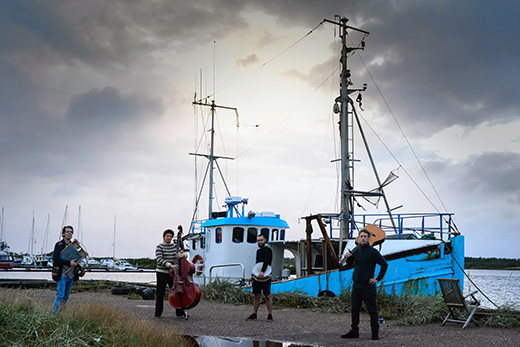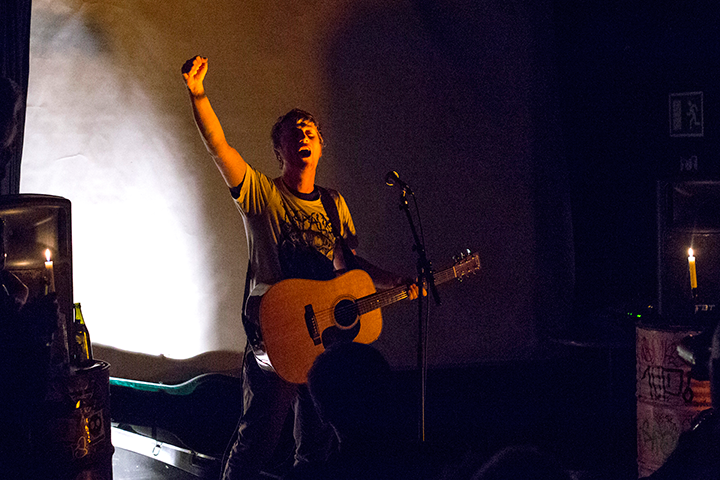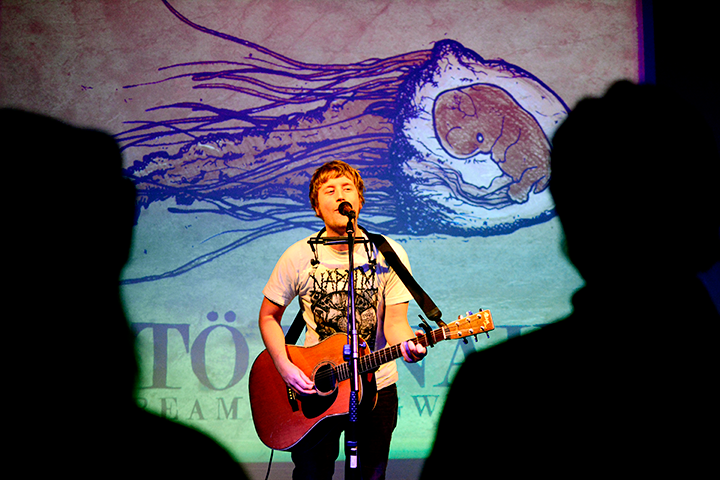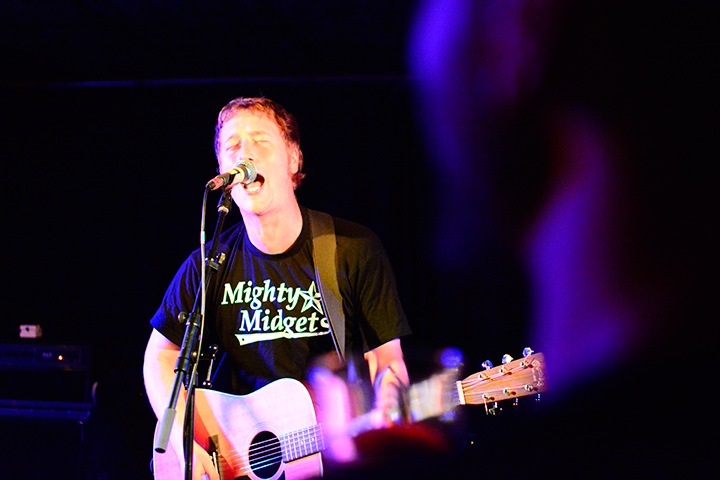 Logos
Click on images to open in full size or download them all here (15.6 mb)...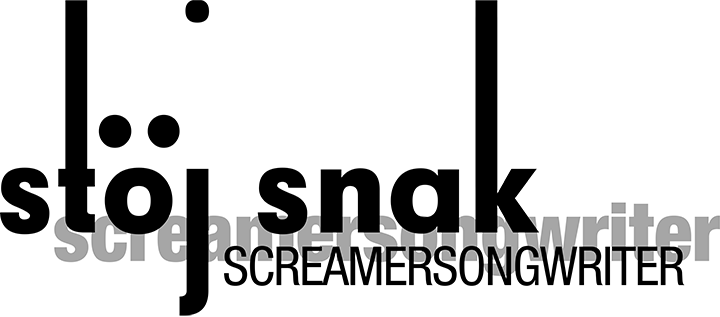 Additional Links
ScreamerSongwriter is released on purple and black vinyl and cassette tape through: